Vogue on Vogue
All the Vogue covers from 2010 compressed into one image, separated by country. I think theyre quite haunting. The first unlabeled image is all the covers from all the countries. I haven't been able to track the original artist who made these...if you know, do tell!
US
UK
TURKEY
TAIWAN
RUSSIA
PORTUGAL
FRANCE
MEXICO/LATIN AMERICA
KOREA
ITALY
INDIA
SPAIN
GERMANY
CHINA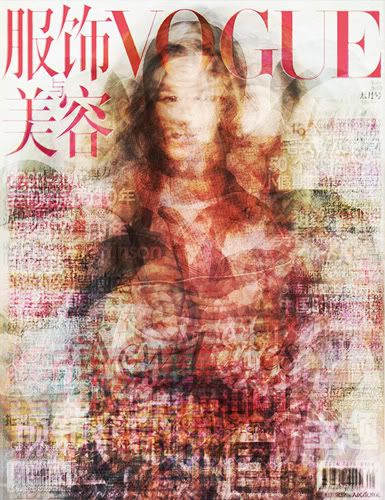 BRAZIL
AUSTRALIA
source:
the jealous curator (a very good art blog)
Rebecca Adams is an artist who lives and works in Providence, Rhode Island. For more from Rebecca visit her Website & Blog.